Check Point Company Overview
Check Point Software Technologies Ltd. (www.checkpoint.com) is a leading provider of cyber security solutions to governments and corporate enterprises globally. Its solutions protect customers from 5th generation cyber-attacks with an industry leading catch rate of malware, ransomware and other types of attacks. Check Point offers multilevel security architecture, "Infinity" Total Protection with Gen V advanced threat prevention, which defends enterprises' cloud, network and mobile device held information. Check Point provides the most comprehensive and intuitive one point of control security management system. Check Point protects over 100,000 organizations of all sizes.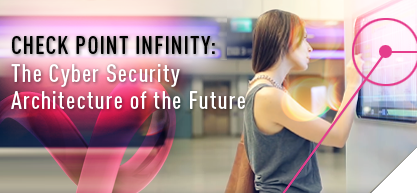 Check Point provide a free security checkup to organisations, additional details can be found here.
CheckPoint provide a weekly Threat Intellgence newsletter that details all of the top attacks and breaches/vulnerabilities released and other security realted items from the last week.